Dear climate friends!
It has been quite the year for climate activism, 2020, and we are going to need to make 2021 an even stronger year for action on climate justice. We are entering the 2nd year of the decade in which we must cut emissions in half. How can we do this?
Right now the City budget is being drawn up and our voices are needed to speak up for funding climate in the budget. There are enormous pressures on the budget due to COVID-19 which has cut revenues and increased expenses. To keep the city on track with the TransformTO climate action initiatives will require that we speak up.
Please join us in the following events and activities and let's work together for the changes we need.
JAN 18 – ADVOCACY TRAINING FOR CLIMATE JUSTICE
Think about our Future! Online Advocacy Training for Climate Justice in Toronto
Mon. Jan. 18, 7 – 8:30 p.m. EST
Join us to learn how to advocate for a budget at Toronto City Council that will support decisive climate action; skills training in deputations, letter writing, meeting with your elected representative. Speakers include Councillor Mike Layton, Climate Campaigner Michael Polanyi,
plus climate activists: Cheryl McNamara, Lyn Adamson, Sharon Howarth, and Joyce Hall.
https://www.eventbrite.ca/e/online-advocacy-training-for-climate-action-tickets-135584200995
The Just Eat It Toronto! Food Waste Challenge
Jan 18 – Feb 28
ClimateFast is a co-sponsor – we encourage everyone to join in!
According to Second Harvest, almost 60% of food produced in Canada is never eaten. That's a massive drain on resources that costs the economy billions and average households more than $1700 each year. Reducing food waste is one the top three Drawdown solutions
to global warming.
From January 18 to February 28, we're inviting residents to join this challenge to take action on
reducing household food waste. We will demonstrate that wasting less is not difficult or inconvenient — on the contrary, it can be enjoyable and educational while saving you money!
Over six weeks, we'll ask participants to carry out some simple weekly activities focused on different aspects of food use and food waste. Mapping your food waste, how to use leftovers, meal planning, shopping strategies, and decoding best before labels — these are just some examples. Step by step, we'll introduce the knowledge, tools and methods that can help you make a difference. No one is too young or too old to participate, and everyone can choose
their level of engagement.
Food waste is also linked to food insecurity. Too many in Ontario are dealing with rising costs of food and limited access to fresh foods during the pandemic. Around the globe, food insecurity is
being worsened by the climate crisis. At ClimateFast we believe that the fight for climate justice involves fighting for food justice too.
To learn more and to join us in this challenge go to drawdowntoronto.ca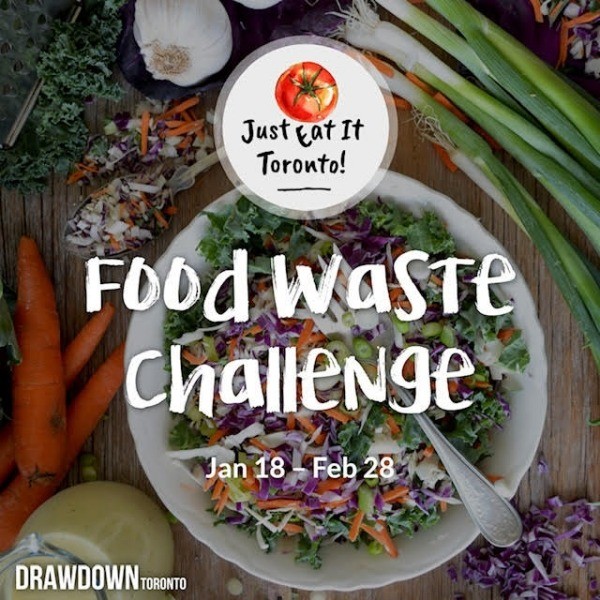 Jan 24, 3 pm ONLINE FOSSIL BANKS? NO THANKS WORKSHOP
Jan 25, 7 pm KITCHEN TABLE CLIMATE CONVERSATION
Jan 26, 7 pm – SCIENCE FOR PEACE PUBLIC FORUM
CLIMATEFAST is a Co-sponsor of this forum:
OVERCOMING THE CLIMATE CRISIS: What Needs To Be Done
With climate scientist Danny Harvey U of T Professor of Geography who has written 2 texbooks on climate science, 3 books on solutions, over 100 scientific papers on climate. He has co-authored reports for the United Nations' Intergovernmental Panel on Climate Change. Also commentary from Allie Rougeot, Toronto organizer with Fridays for Future and Sara Beiruti of Science for Peace. Moderator: Richard Sandbrook, President of Science for Peace.
FREE CLICK AND REGISTER NOW
CLIMATE ACCOUNTABILITY ACT – BILL C 12
Thanks to all who have been writing letters to your MP on the Climate Accountability Act! Your voice makes a difference. For further action ideas look at For Our Kids webpage. Constituents are needed to join in meetings with MPs. https://www.forourkids.ca/climate_accountability_act
MORE EDUCATIONAL OPPORTUNITIES! COMMUNICATION WORKSHOPS!
Help Make a Difference – Climate Change Empowerment Workshop
Concerned about climate change and want to help? SUNDAY JANUARY 31, 2021 1-5:30 ET
Need support to figure out your next step towards making a difference?
We all have a part to play. Get started with this empowerment workshop to
strengthen your motivation by recognising why this matters to you,
address what makes it hard for you to be more engaged,
identify the empowering next step(s) for you, and
get the support you need to follow through.
By donation: $30 or pwyc - CLIMATEFAST donor box https://donorbox.org/climatefast
Registration / Info; Henryhwai@gmail.com
ABOUT the Facilitator Henry Wai:
Henry helps people to work effectively, compassionately and with vitality. He has 31 years of experience leading trainings. Nonviolent CommunicationTM is a very powerful approach which emphasizes self-awareness, choice, relational skills and ways to build co-operation. Henry is a
Certified Trainer with the Center for Nonviolent Communication www.CNVC.org
SUCCESS STORY! - IMAGINE YONGE STREET RE-DESIGN APPROVED!
ClimateFast is a volunteer-run organization and we welcome volunteers for our various projects including webcasts, kitchen table conversations, outreach, retrofits, anti-racism initiatives, newsletter, website, film screenings. Let us know your interests and join in!